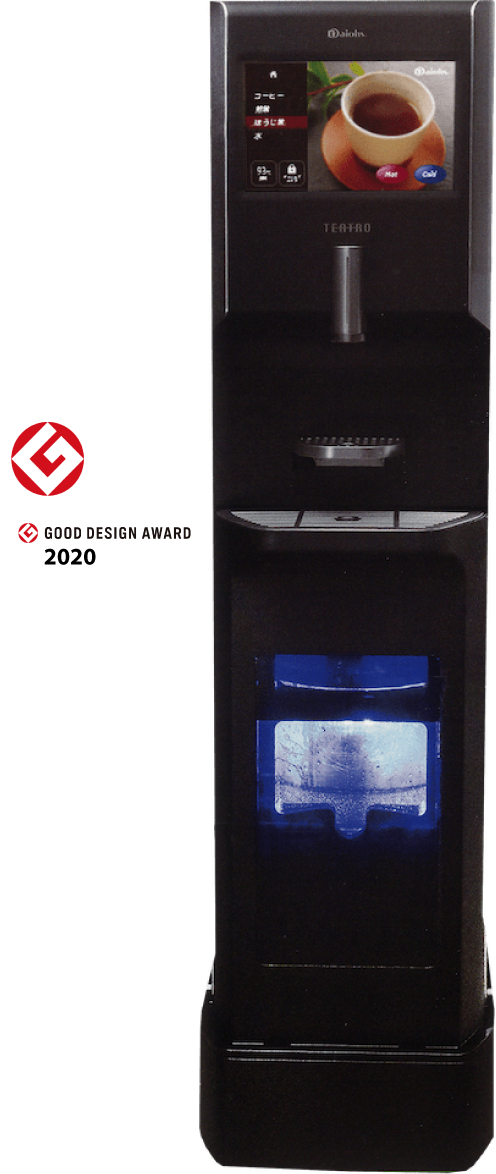 DAIOHS
Evolved Tea Server - Teatro
"TEATRO "是一個較低的供水類型的飲水機和茶水分配器功能,和直觀的觸摸面板。它將是日本第一台將各種操作融為一體的茶葉伺服器機器。通過採用型觸摸面板,我們在設計上與工作環境相匹配的努力得到了高度評價和獲獎。

This product will be available to offices nationwide from this fall in Japan.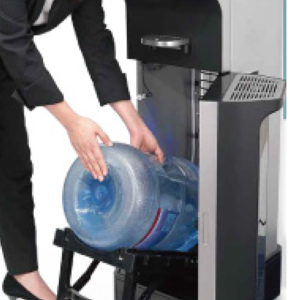 Lower Water Supply Function
你可以輕鬆地從水箱移除到供水和重置。它是日本第一個減少下水供應功能/香港版本提供過濾水連接。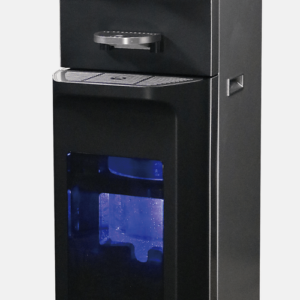 19ℓ Water Leak Prevention Tank
By adopting water leak prevention functions, it can be used not only in office environments but also in a wide range of environments.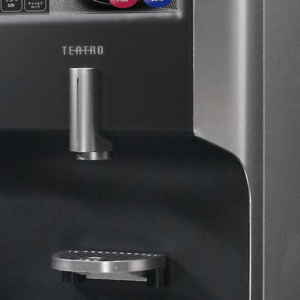 Automatic Rinse Function
Automatic rinse function that reduces the maintenance burden on the user to keep hygienically used.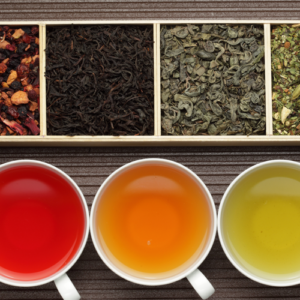 11 Types Of Tea And Variety Drinks
You can freely choose from 11 types of tea and variety drinks such as tea, coffee and sports drinks.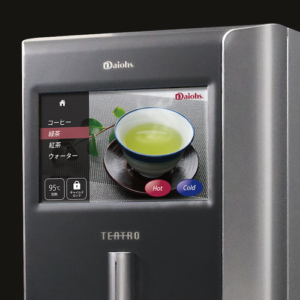 A Large 10.1-Inch Touch Panel

A large 10.1-inch touch panel is used and you are in an era where you could use it intuitively and smartly.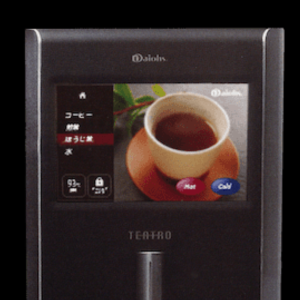 Produce Corporate Commercials On The Touch Panel
You can produce corporate commercials on the touch panel.It is equipped with a screen saver function.
Introducing Office Tea Solution
We Focus On Your Tea, So You Can Focus On Your Business
At a fixed monthly fee, you can enjoy freshly Japanese tea anytime at your office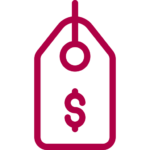 ONE FEE FOR ALL ‍
We would provide the Tea machine and tea powder in an easy and speedy process.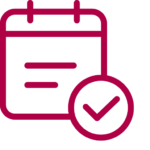 REGULAR MONTHLY VISIT
We would visit customer's office every month and also refill the coffee bean to minimize our customers hassle on inventory management.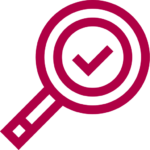 FREE INSPECTION , CLEAN UP & REPAIR
We would periodically check the coffee machine and provide clean-up service. In case of mechanical failure, we would also provide free repair service.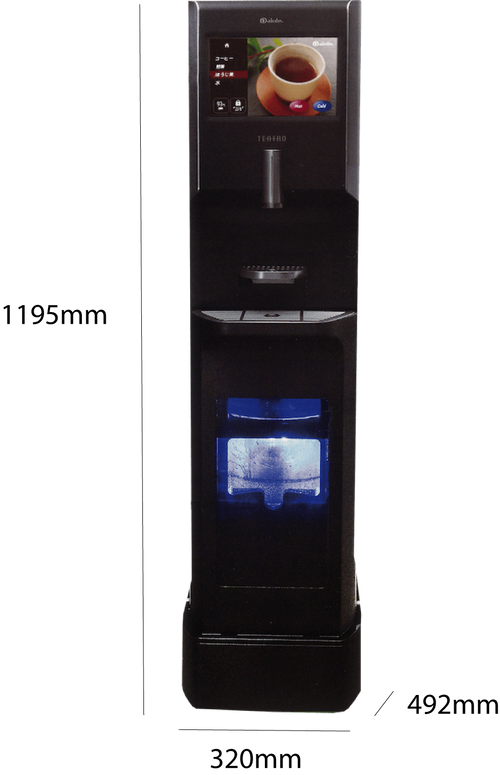 Daiohs Teatro Specification
Power supply
AC220 – 240V, 50/60 Hz
CAPACITY OF HOT-WATER TANK
2.2L
CAPACITY OF COLD-WATER TANK
Cooling Tank-2.5L, Ambient Temp. Tank-1.2L
TEMPERATURE
5-10°C ( Cold ) / 80-90°C ( Hot )
HOT WATER TEMPERATURE CONTROL
Electronic Heater Control
COOLING SYSTEM
Coolant Compressor
MIXING METHOD
Mixing Bowls
ADJUSTING HEIGHT OF SPOUT
100~190mm
WAY TO WATER SUPPLY
Tap/Filter Water Connection